Landscape Installation and Design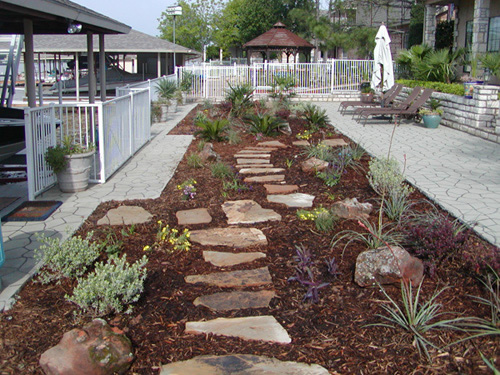 We specialize in:
Bush and Tree Installation
Waterfalls
Patio, Rock Work, and Rock Edging Installation
Flowerbed Landscaping
At Grasseaters, Inc, we understand the importance of a well manicured lawn and landscape. Just like the inside of your home or even the vehicle you drive, your landscaping is an extension of you. It is an amazing feeling to come home every night to a beautiful lawn, giving you a sense of accomplishment and relaxation. We also understand that our customers have busy lives. You should spend your free and quality time doing what you want. Let us handle your landscape installation needs.
Mowing and Edging, alone, is sometimes not enough to give you that special lawn that you want. But you may feel that you don't have the knowledge to get started. At Grasseaters, Inc, we can meet with you and go over a plan of execution to get you the landscape you want and deserve.  Below is a powerful list of the beautifying landscape installation techniques that we at Grasseaters specialize in.
Click here to get a free estimate for any of your greater landscape installation needs!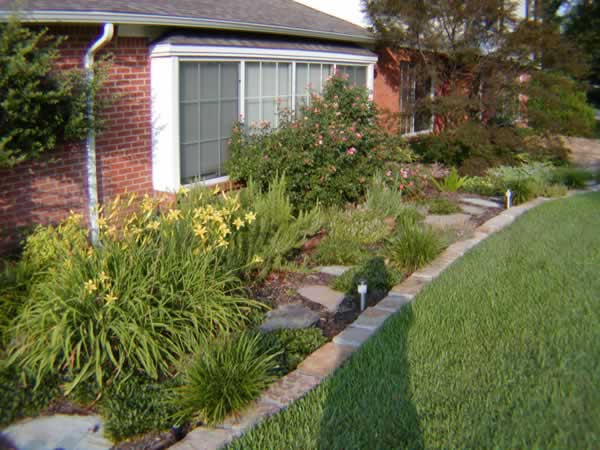 How often have you tried planting your own flowers? Adding flower beds to your landscape can be costly if you are not familiar with Texas soil and with what types of flowers thrive in this crazy climate. We are professionals in landscaping with plants and understand what you need for your lawn. If your lawn only gets a little sun, we know what to plant. If your landscape is always in the heated sun, we know what types of flowers to install. Even if you already know what you want to plant, we can assist you in deciding where you should install. We even understand what huge effect the wind can have on your newly added flower bed or planted flowers.